The fact that plenty of people travel by air these days to even the remotest of destinations worldwide reaffirms how air travel has become affordable for most of the population. Even two decades back, this was a distant dream! What is clear from this is how airports have increased by the day. You wouldn't even think of some destinations, but they have swanky airports just like you would see in popular tourist destinations.
Courchevel International Airport (France)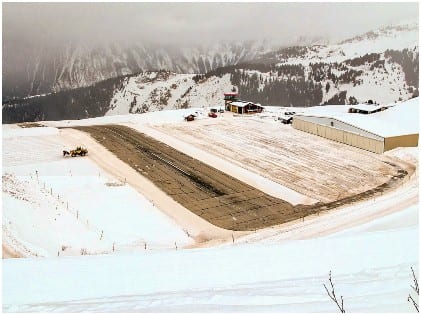 This doubles as a ski resort in the French Alps. But what accounts for the danger is the short runway with a gradient of just 18.6%. You need to travel through the mountainous terrain and extremely narrow valleys, so think twice before making a move! If you don't believe it, better watch out for the landing video of a plane that went viral last year. And perhaps then it will give a feel of how unsafe it is!
Toncontin Airport, Tegucigalpa (Honduras)
This ranks second among the most dangerous airports globally (as per the 'Most Extreme Airports' program on History Channel). It is really difficult to reach here simply because of the difficulties involved in landing. Even the most skilled pilots become shaky when it comes to Toncontin. The skill lies in maneuvering the aircraft in very harsh weather conditions. The flight needs to make a 45 degree back turn at that high altitude.
Princess Juliana International Airport (St. Maarten)
In the initial days, it was for small planes only, but it has grown big over the years. Now it's considered the second busiest airport located in the Eastern Caribbean region. So if you've been thinking of sitting behind the runway, it's tough. The sand and high winds (thanks to planes taking off and landing) ensure you cannot sit calmly.
Pilots often have to make a left or right turn when the takeoff happens to avoid mountains. The runway was made to accommodate the mini pones, but larger planes in that terrain do not fit in properly. Despite all these issues, thankfully, no accidents have been recorded yet.
Tensing-Hillary Airport (Nepal)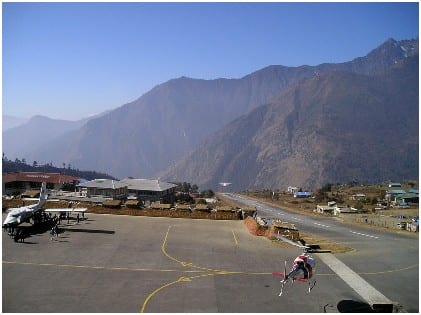 Considered the world's deadliest airport, the airport is in Lukla, having a small 500-meter runway. But that is on a dangerous cliff with a record number of accidents to date! The very idea of climbing Mount Everest gives most of us the chills, and rightly so.
Now you have to go to that airport located in an unimaginably precarious zone. So would you be ready to visit? Okay, did we miss out on the 'changing weather conditions? Now you know!
Paro Airport (Bhutan, Himalayan Mountains)
This is another high-risk airport, which only one airline- Druk Air could use till 2011. Thanks to the conditions prevailing, even landings and takeoffs can be managed by only eight certified pilots worldwide! Leaving aside the scattered houses located close to the airport, there are turbulences galore due to the valley's heavy winds. Even the steep descents need mention if one has to be on this strip.
Gibraltar International Airport
One look at this place, and you won't even understand where the danger lies. There are no mountains nearby or even a short runway either. But Gibraltar airport is the busiest zone in the area. The design is such that the traffic along Winston Churchill Avenue needs to come to a halt every time planes land. Or else, accidents are bound to occur. Patience is (truly) a virtue!
McMurdo Air Station (Antarctica)
It wouldn't be appropriate to call it an actual tourist destination. But the construction of the airport was primarily to serve United States Antarctic program. There is less stability in handling heavy jets and planes, but imagine landings on ice and not paved runways.
Amidst the prolonged darkness and freezing temperatures, pilots need to be extra cautious when landing. One miss and the ice might crack and submerge. One C-121 that crashed in 1970 lies buried in snow to act as a constant reminder for pilots who like taking risks.
Madeira Airport (Portugal)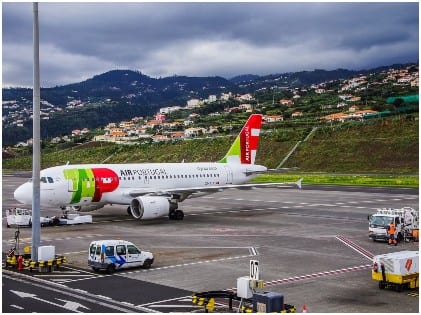 In between the ocean and cliffs lies the airport on the island of Madeira. Given its short runway, most of the authorities in Portugal started a project to extend the strip. That would suffice like a 'runway bridge' help up using 180 columns.
Such is the design that fetched it the Outstanding Structures Award. And that is akin to the 'Oscar' in engineering structures in Portugal.
If you are one of those braveheart travelers who love the thrill of exploring unknown and dangerous terrains, make it a point to fly to any or all of the airports listed above. You are surely going to have a white-knuckled experience.