No other happiness can ever match the contentment of a woman's heart when she's gifted a pearl necklace! The gleeful lady then boldly adorns her neckline with the gorgeous accessory and walks with her coquettish charm, her smile sparkling just as much as the jewels on her neck.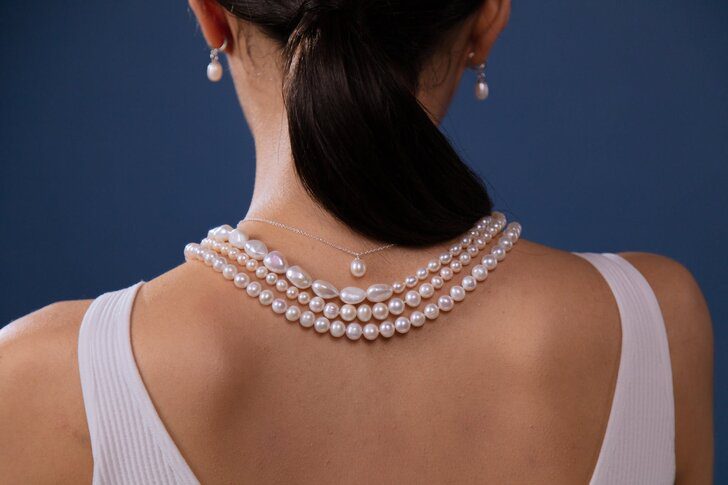 Now while we agree that pearls are indeed considered among the most beautiful and elegant jewels, have you wondered how they get their flawlessly symmetrical shape? These shiny spherical balls which leave us awestruck with their charm, have boggle researchers concerning their perfect shape for centuries. But now it looks like the secret is finally out! 
It's common knowledge that pearls are formed by oysters, molluscs, and mussels as a natural resistance against an irritant, for instance, a parasite entering their shell. But that's about as far as most people's understanding goes, right? What happens after this which results in the creation of the gems? 
Recent research claims that these marine organisms follow a complex mathematical process to grow the gems.
The underwater secret!
When a foreign organism enters the shell of an oyster, as a natural protective mechanism, it secretes conchiolin and aragonite (a form of calcium carbonate) which create a protective layer called nacre.
Also known as "mother of pearl," nacre is an astonishingly beautiful material, and is believed to be nearly 3000 times stronger than the materials from which it is formed! Now this nacre, built over the apparently asymmetrical center of the oyster, accurately adapts itself to the previous ones and thereafter smooths out the irregularities to result in a round pearl.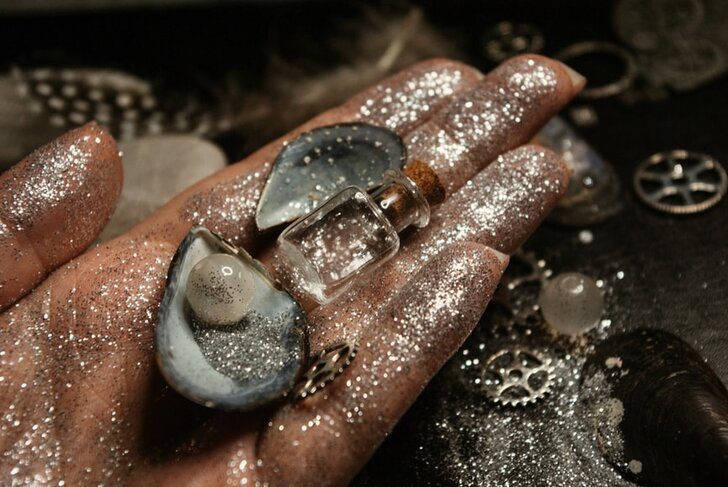 Fascinating, isn't it? Now before we move on to the intricacies of the process, it is necessary to enumerate the role of oysters or molluscs.
As the pearl forms, they persistently correct the appearing growth aberrations and avert those variations from piling over the layers. So, by regulating the thickness of nacre layers, oysters help the pearl in maintaining a uniform thickness (wow!).
But here comes the obvious question – how could researchers find this out and propose it with such accuracy, given they can't reach inside an oyster to see this happen?
Seeking the truth like a sleuth!
In a recent analysis of keshi pearls collected from the Akoya pearl oysters of eastern Australia pearl farm, researchers cut the pearls with the help of a diamond wire. After polishing and examining the gems using Raman spectroscopy, they found that one of the pearls counted 2,615 layers that were deposited over 548 days. Even though the formation of nacre layers might appear random, it depends on the thickness of previous layers.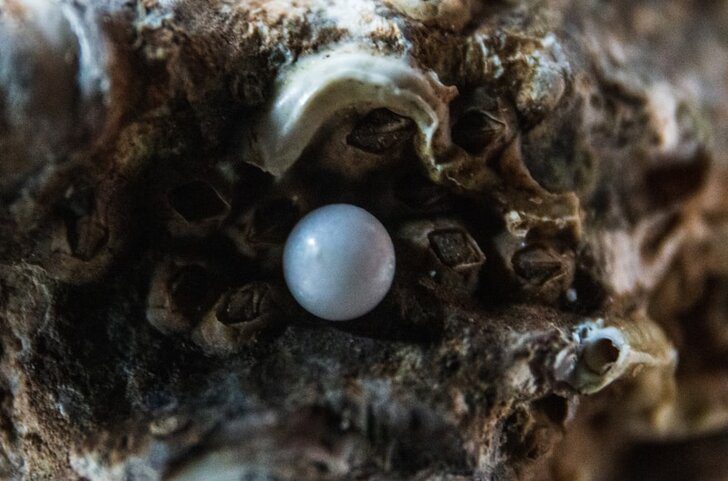 A physicist studying at the University of Wisconsin–Madison, Pupa Gilbert, reported that nacre has self-healing property; that is, when there's any glitch, it heals itself without even using an external scaffolding. So it's proven then – superpowers really do exist (*wink)!
Wrapping it up
It's highly intriguing how these little creatures create cherished pearls in such an effortless manner. According to Laura Otter, an eminent biogeochemist at the Australian National University, even technology would fail to meet their perfection. Another scientist, Robert Hovden, adds that this "new understanding of pearls" would inspire in designing the solar panels or flame-retardant materials used in spacecraft. Indeed, nature is marvelous!