If the joy of bringing a baby into this world has recently dawned upon you, there are chances that your wrists might be hurting, especially when you move your thumbs or lift the child.
De Quervain's Disease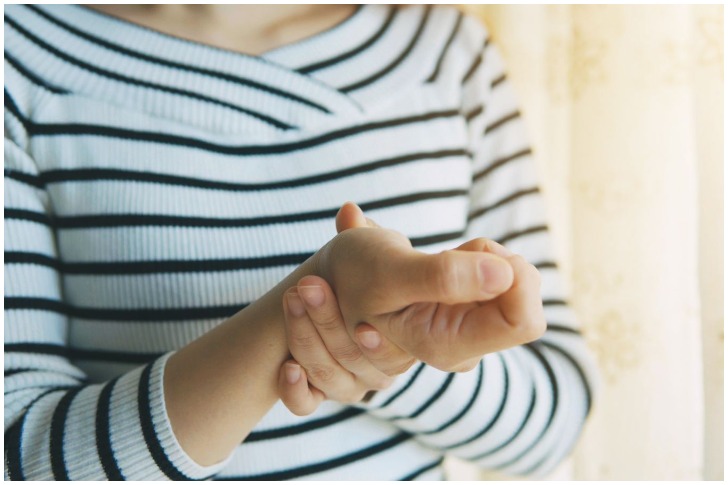 Wrist's hurt from holding your baby can affect wrist motion
Also known as the mother's thumb or mommy's wrist, it happens when a tendon inflammation occurs by the thumb because of motioning your wrist and thumb repeatedly.
Tendons are held against the bone with a band of tissue so that they don't move out of place. When swelling prevails along with these muscles, tendons are left with little space to move under that band of tissue; hence, it hurts when they're motioned.
The condition can come about at any time. It is especially common in women, and they usually experience the symptoms around two weeks after they start taking care of the little one.
Treatment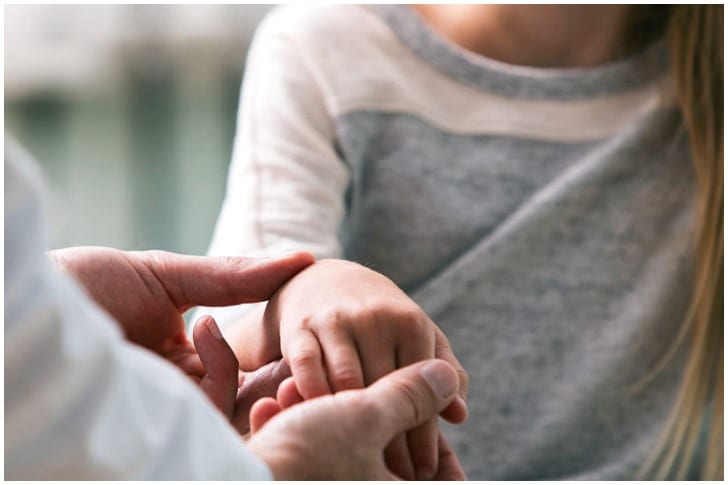 Get professional opinion before trying something on your wrist
Although it isn't possible to tell whether someone would be affected by the condition or not, there are several remedies to treat it is diagnosed. The treatment of the ailment depends on whether the pain is severe. If it is tolerable, it can be looked after at home with the following solutions.
Icing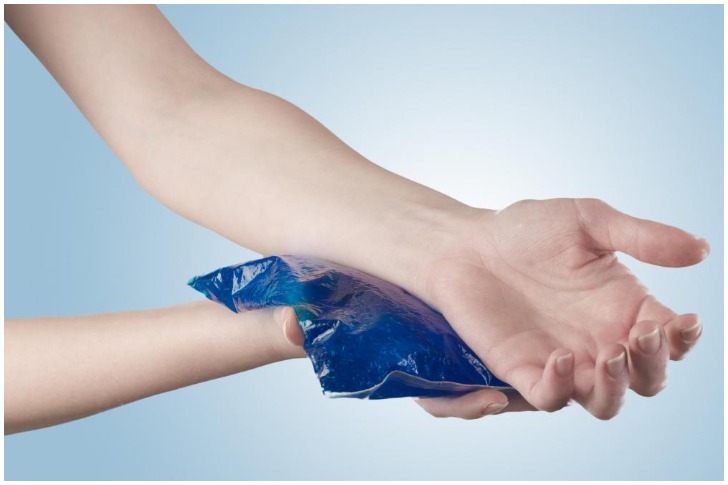 Using a cold bag to keep the swelling and pain down is a good option
Icing the area after undertaking strenuous activities can turn out to be fruitful. Stretches can also be performed, but only after taking advice from a medical professional, for they can further irritate the tendons if not done correctly.
Lift Your Baby Differently
Try to scoop the baby by raising him/her from the bottom – the palm of your hand should face upwards. This will redistribute the pressure that is enforced on the tendons while lifting the child like you usually do.
Limit Arm Movement
Simply let your wrist rest by asking your partner to take care of the baby. Besides that, don't delve into activities that require thumb or wrist movement, like using a cell phone.
Wear a Splint
If patients are consistent, they'll see an improvement within a few weeks. A spica splint can do the job by reducing the swelling and, once again, introduce your thumb to comfort.
The 'L' Position
Don't create an 'L' position with your thumb and index finger. Try to keep the thumb close to the palm, even while picking the baby up.
Try to get a grip on the strain at home, but if it becomes significant or doesn't go away, it's better to consult a specialist.