Before you plunge into the list of the top greenest cities in the world, you must know what makes a city green. The population, traffic, and air pollution are all associated with the world's major cities. Green cities are offer sustainable lifestyles. While coping with issues like climate change, they tend to have a very positive approach.
Moreover, they take all the necessary steps to be environment-friendly. From recycling programs and bike lanes to community parks and high standard water quality, there are several things that these cities implement. The cities listed below happen to be green destinations and are popular for being water-linked. So now get started.
Copenhagen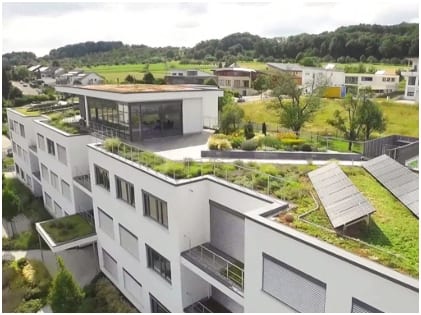 Copenhagen is one of the most eco-friendly cities globally, and that has helped it earn a lot of awards till now. The city is pretty impressive because of its cycling infrastructure that's getting better by the day. Its pristine harbors where you can swim to your heart's content.
One of the landmarks in Copenhagen is Queen Louise's Bridge. With around 35,000 cyclists crossing it during the heaviest traffic, the bridge automatically becomes the western world's busiest cycling route. In Denmark, the color green symbolizes hip and cool. Copenhagen has some nice boutique hotels for tourists. If you are a fashion fan, you can visit Barbara I Gongini and Ecoture by Lund.
Vancouver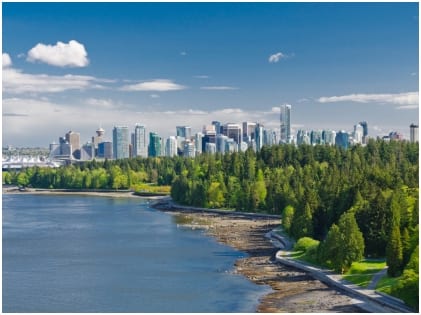 Located close to the Pacific Ocean and having the mountains overlooking it, Vancouver is a beautiful city and naturally green. Its environment makes it one of the top contenders for the Number one spot. You will love breathing in the super clean air. The reason behind the quality of air being so amazing is the city's use of hydropower and renewable energies.
Vancouver has a basic difference from all other major cities in the North American continent. It has always been in favor of urban living and has been supporting it vehemently. This is why you will find the central neighborhoods brimming with life. There are also some popular restaurants and hip bars there. Another fabulous thing about the city is that it boasts of 200 parks. Therefore, you can breathe in the fresh air as much as you like. There are some nice hotels located in Downtown Vancouver that are ideal for tourists.
Amsterdam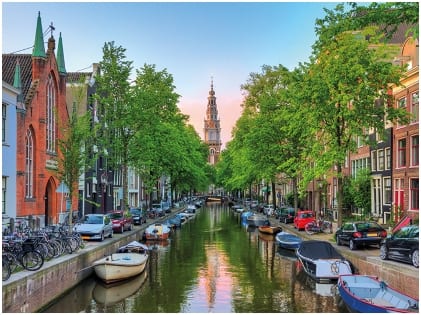 Amsterdam is one of those cities on this planet that exudes class from all corners. With plenty of open spaces, the capital city of the Netherlands happens to be among the list of the world's greenest cities. If you want to have a relaxing time, visit the waterfront areas near Amsterdam Noord, a former industrial region.
If you are a nature lover, you can explore the rural landscapes. Noord is now a creative hub that boasts of restaurants, galleries, and many spots that are bound to catch your eye. The EYE Film Museum is famous for its cutting-edge infrastructure. Several unique places can leave you wonderstruck, from a renovated tram depot to dockland cranes.
Stockholm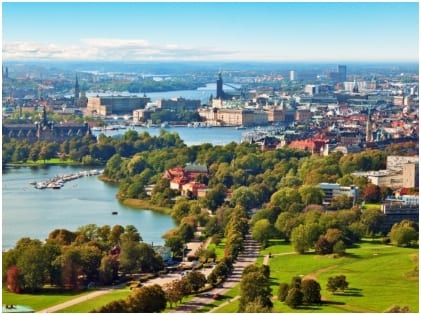 Stockholm, the capital of Sweden, has already displayed its credibility as a green city. Working with the locals, renting a kayak to stay active through the afternoon, or taking a ferry to make a trip to the 14 islands that make up Stockholm. In short, you have a lot to do in the city. The restaurants are popular for the innovation they bring in to the dishes.
The fresh ingredients are brought from the legendary market halls. Ostermalms Saluhall, Hotorgshallen, and Soderhallarna are a few of them. The city is great for tourists. The accommodations here are just world-class.
Reykjavik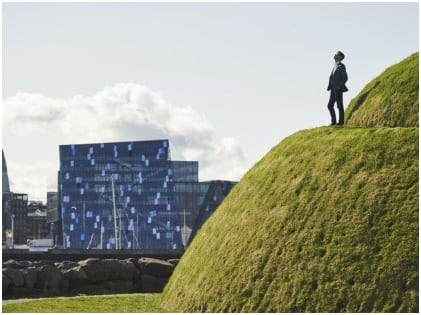 Only 115,000 people inhabit Iceland's capital. The city has been a leader in renewable energy. Electricity, heating systems, and hot water – everything comes from geothermal and hydropower resources. As tourists, you can enjoy the heated outdoor pools, the hot springs, and the fresh air.
If you are a bit adventurous, pay a visit to the geothermal beach in Nautholsvik. Locals have a great time swimming in the hot tubs and steam baths during the winter. The hotels in Reykjavik are quite pocket-friendly, and this means that accommodation here is quite affordable.
Clean air for breathing is what most people miss these days. So if you get an opportunity to make a trip to these places, never let go of that.