Stephen King is one of the most celebrated writers in the world; he enjoys massive popularity among book lovers, especially the lovers of crime, suspense, supernatural, and horror aficionados. He has earned the distinction of selling over 350 million copies of his work. A number of his books have been adapted into miniseries, television series, comic books, and films as well. The author has been bestowed upon with several accolades, such as the British Fantasy Society, World Fantasy, and Bram Stoker Awards. There are some quite unknown facts about the author which might fascinate you to no extent. Enjoy the read.
King Bought The Car That Hit Him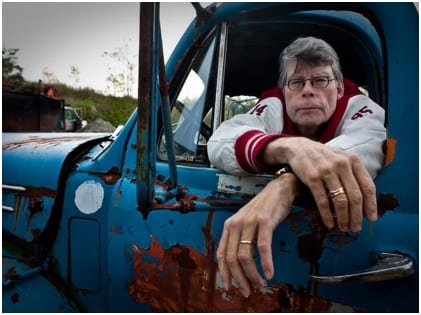 It was in the year 1999 when Stephen King faced a mishap. He was hit by a van at a place pretty close to his residence in Maine. The fateful incident jeopardized his lifestyle as he suffered from several fractures in his leg and hip, aside from a collapsed lung.
Thankfully, he recovered from the accident and was back on his feet. Post that, King and his lawyer laid their hands on that very van for something around $1500. King later announced that he intended to take a sledgehammer and beat the hell out of it! Now that's something which you usually wouldn't come across. Whether he smashed the van or not is not yet known.
His Friend Was Killed By A Train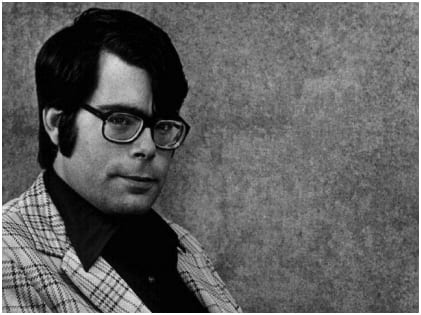 The world knows about King's uncanny ability to create spine-chilling thrillers. However, he has himself experienced quite a good share of horror in his life. Though the car accident can be counted as one, the most frightening incident that he witnessed in real life was the one in which his friend was struck and killed by a train in childhood.
While the writer informed that he hardly has any memory of this incident now, it is often guessed that he might be heavily influenced by the mishap. His creations are certainly a testimonial of this fact.
He Was A Part Of A Musical Alongside John Mellencamp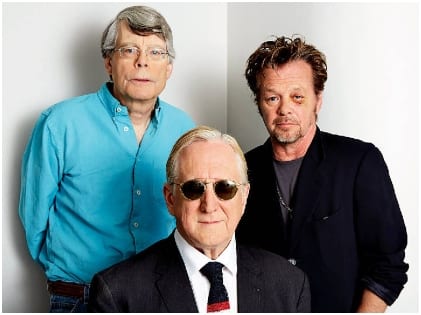 It's a known fact that T Bone Burnett, John Mellencamp, and Stephen King joined hands together for Ghost Brothers of Darkland County, a musical which was first created in the year 2012. You might not know a very fascinating fact that the story of the musical was based on a house located in Indiana that Mellencamp purchased.
According to a legend, the property was haunted by the spirits of three siblings who lost their lives in a fateful incident. While they were involved in some mischief in the nearby woods, one brother got shot accidentally. The remaining brother and sister duo jumped on to their car and drove a mile to get help. Out of panic, they swerved off the road and hit a tree to get killed instantly.
King Was A Part Of A Band With Other Successful Authors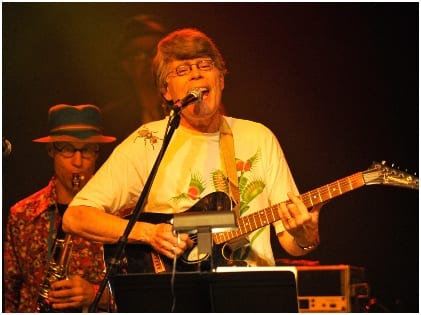 Have you heard of the band named Rock Bottom Remainders? Well, this group was made up of several successful authors and King was a rhythm guitarist in this band. Rock Bottom Remainders used to tour once a year and continued to do so between 1992 and 2012.
If you are wondering who all was in the group aside from King, you will be pleasantly surprised to know that he had the likes of Dave Barry, Barbara Kingsolver, Ridley Pearson, Amy Tan, Mitch Albom, and Matt Groening for company. Such legendary figures eventually made The Rock Bottom Remainders iconic by all standards.
King Is A Maine Native In Reality And At Heart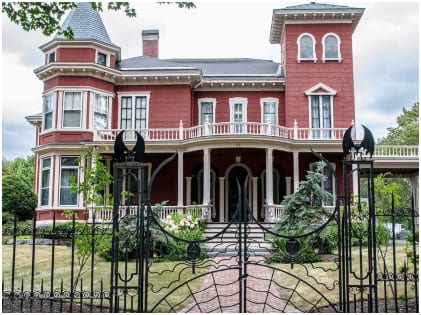 The Pine Tree State occupies a special place in Stephen King's heart. He mentions Maine in almost all of his writings and that goes on to prove how much he loves his native state.
He has spent his entire childhood there, and he continues to live there without the thoughts of shifting somewhere crossing his mind.
You might have come across several fictional towns like Jerusalem's Lot, Derry, and Castle Rock in his writings. But, you do know which state all these cities are from. No prizes for guessing!
These are some unknown facts about your favorite author which you probably never knew. You actually now know King a bit deeper than many of those fans who absolutely love his literary works.