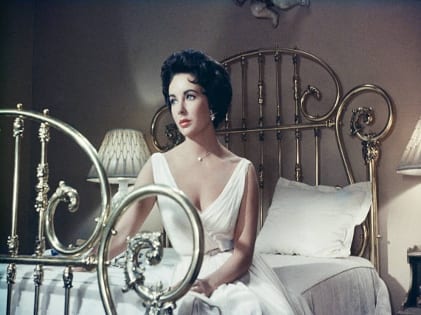 It is true that unlike the stars of today, the actresses of yesteryears did not have to deal with regular scrutiny from the paparazzi. They did not have to battle criticism for their clothes, hair, and personal life.
Instead, the fashion icons could flaunt their trademark styles and set such amazing new trends. Here are our top favorite fashion icons who had a big impact on the fashion scene. They were successful, they were unique, and their fashion sense was legendary.
Audrey Hepburn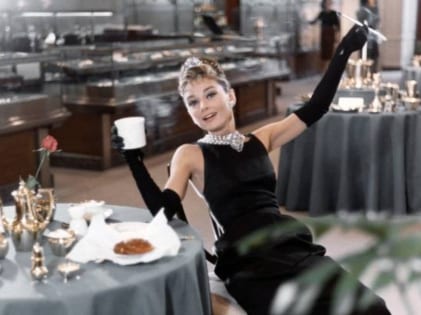 The little black dress is something we all resonate with, and Audrey Hepburn with a charm and personality few could mirror! Her Breakfast at Tiffany's look is still popular. The elegant black dress, the classy pearl necklace, the vintage glasses, and that sleek updo complete with the long cigarette holder, still endures and how! We cannot have enough of that look and can say only say it has class written all over it.
Elizabeth Taylor
Elizabeth Taylor's inimitable fashion sense was bold and beautiful. And shades of glamor oozing out of her high-on-fashion outfits, right from her plunging necklines to plush fur wraps to her statement-making headdresses. We could say that she made the right noises in the fashion industry. One may consider it to be over the top.
But, it was way ahead of its time and would forever preserve her looks for posterity! She channelized the 1950s style like no other, and was seen most often in figure-hugging halter neck dresses accentuating her waistline with slinky waist-belts. Everything made fashion news right from her, red lipstick to her trademark eyeliner!
Grace Kelly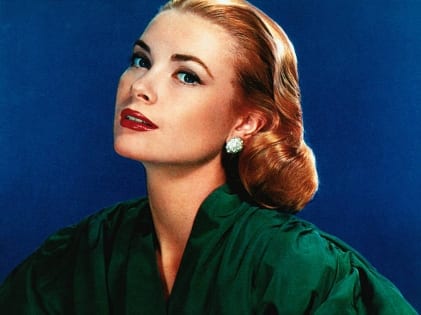 Grace Kelly's style was effortlessly classic, the sophisticated style, and what one can say the epitome of elegance. We still can't have enough of her iconic feminine dresses and tailored-to-perfection ensembles that made her the fashion icon of her time. Till today her fashion sense is copied keenly by fashion enthusiasts.
Her impact on the fashion world was that Hermès renamed one of their popular purse designs, as the Kelly Bag, after the actress flaunted the bag with elan on various occasions. Her crisp white button-down shirts, daintily embroidered dresses, one-piece swimsuits, and tweed skirts made her the quintessential fashion queen of the era. Always sophisticated and never boring, she was a class apart.
Katharine Hepburn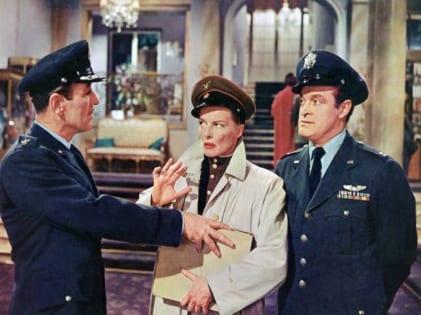 Katharine Hepburn was one of the most loved actresses of her time. On-screen, too she wore clothes that were resonating with her all-American look! However, her off-screen look was all about her sportswear.
She epitomized her Hollywood contemporaries' typical glamour, blending a more androgynous look of wide-legged trousers with skinny knits and beautifully tailored shirts. Her checked coats and androgynous jackets with sophisticated silky blouses and loafers are pretty much part of today's fashion scene. She was chic and was a trendsetter with her extraordinary looks.
Marilyn Monroe
Marilyn Monroe blended sensuous appeal with generous doses of glamor to the fashion industry. She was synonymous with Old Hollywood and all things glamorous. While Monroe's most numbers films have become all-time classics, such as Gentlemen Prefer Blondes and Seven Year Itch, what was also a point to note was her amazing style. Her gorgeous platinum blonde curls and iconic red lipstick were the actress's defining features, as was her unique way of speaking and her glam-meets-chic style.
Monroe favored the showstopping sleeveless gowns and body-hugging wiggle dresses. Her red carpet looks consisted of silk evening gowns with white fur stoles. One could hardly miss her scene-stealing looks with her sequined gowns and designer studs, starting a whole new trend. Monroe was known for her fashion trends, with also the outfits she wore off-screen. The fashion mags could hardly ignore her elegant cashmere dresses or high-waist pants with geometric-print tops.
Most of the old Hollywood style still endures, such is the charisma of the bygone stars. The stars had universal style, and we could still ape them today and not put down a fashion foot wrong. Tell us, even if our generation were to wear that little black dress with a string of pearls, would we be able to pull it off? Well, we have our doubts. And we say so because the yesteryear actors had a natural charm that no amount of makeup could ever give. It's that charm and grace that steals hearts even to this day!